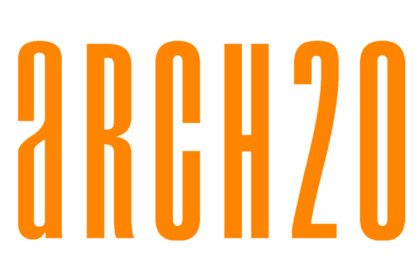 A Typical Housing | MARCIN JANUS

This project explores a new design possibility for a prefabricated housing. Historically situated in Polish conditions this kind of habitat had rather a negative impact on the landscape, architecture, and its residents. My thesis attempts to balance interesting and contemporary futures of architecture with economical, prefabricated building solutions while recognizing the central significance of the project context.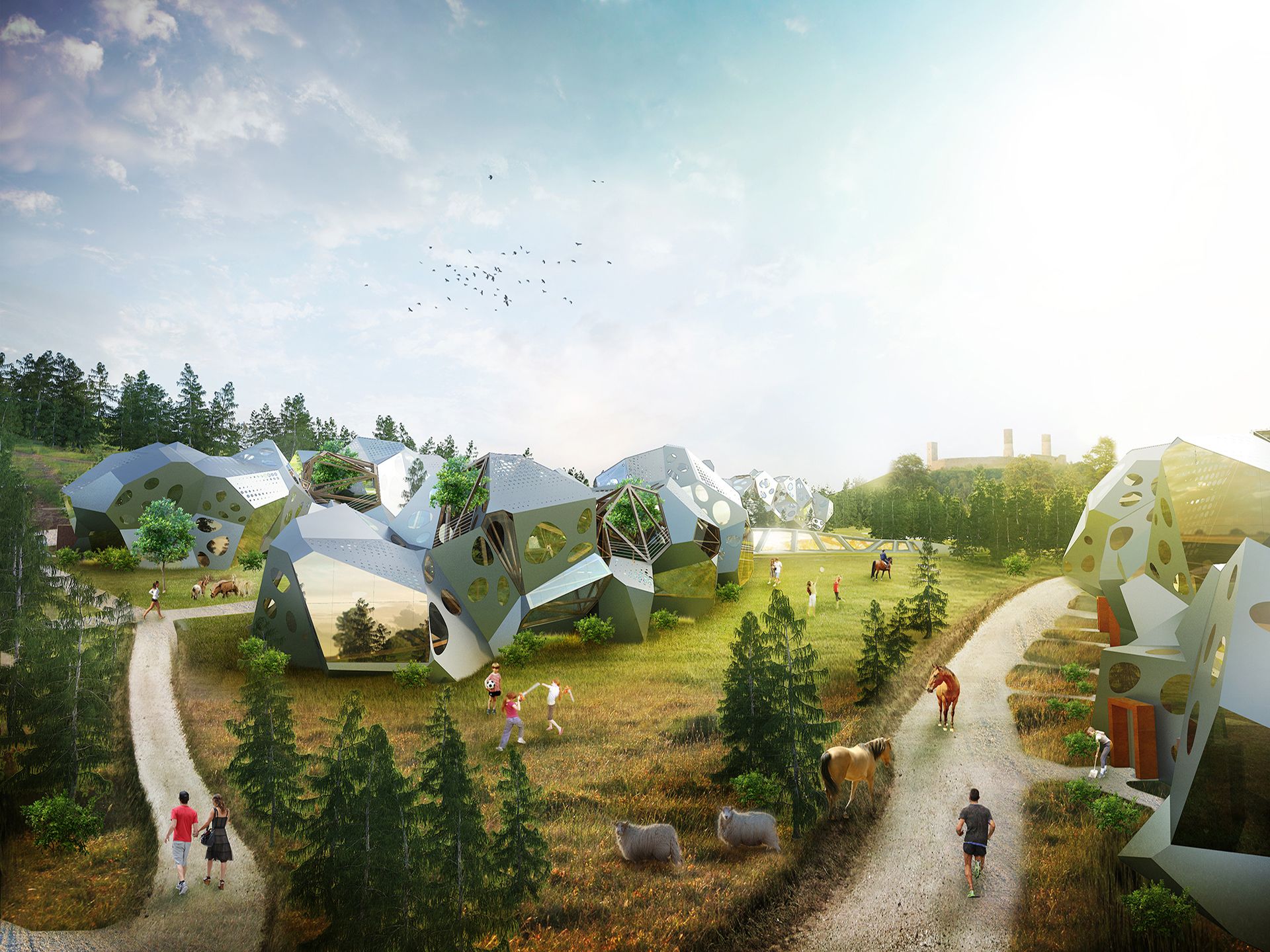 The parametric tool was used during each design step to help find more effective solutions and develop helpful tools. The result was a design of residential units situated in very characteristic location between two strong attractors – the medieval royal castle in Checiny and European Centre of Geological Education (designed by WXCA Pracownia Architektoniczna). Design Process was divided at beginning into a few phases which were very helpful in whole work progress.
The thesis is divided into two main parts;
1. To create communication agent between customer and investor (in this case developer) with the supervision of the architect. The project is kind of test of an alternative solution for developers where the investor can participate and negotiate with potential customer from the beginning of the design process. The potential customers could choose the type of house unit, and have a direct influence on the total area of their units before architect draw the first line of design. Functional schema of units will
perfectly fit customers programm.
2. Next, design assumes create new and alternative solution for the "typical" projects. Atypical
housing introduce original look, where each dwelling will be unique and customized for specific residents. The systems of prefabricating were intended to reduce costs. Landscape design of site also will be created as a futurable solutions as "green" communication inside with no car traffic. There is also no division for individual plots. Main purpose is to propose one common living space for inhabitants, with private small spaces without physicaly divisions. Process of design was based on many local history of architecture analysis and precedents. Very important aspect in shaping architecture was tradition and local identity
which created in final design.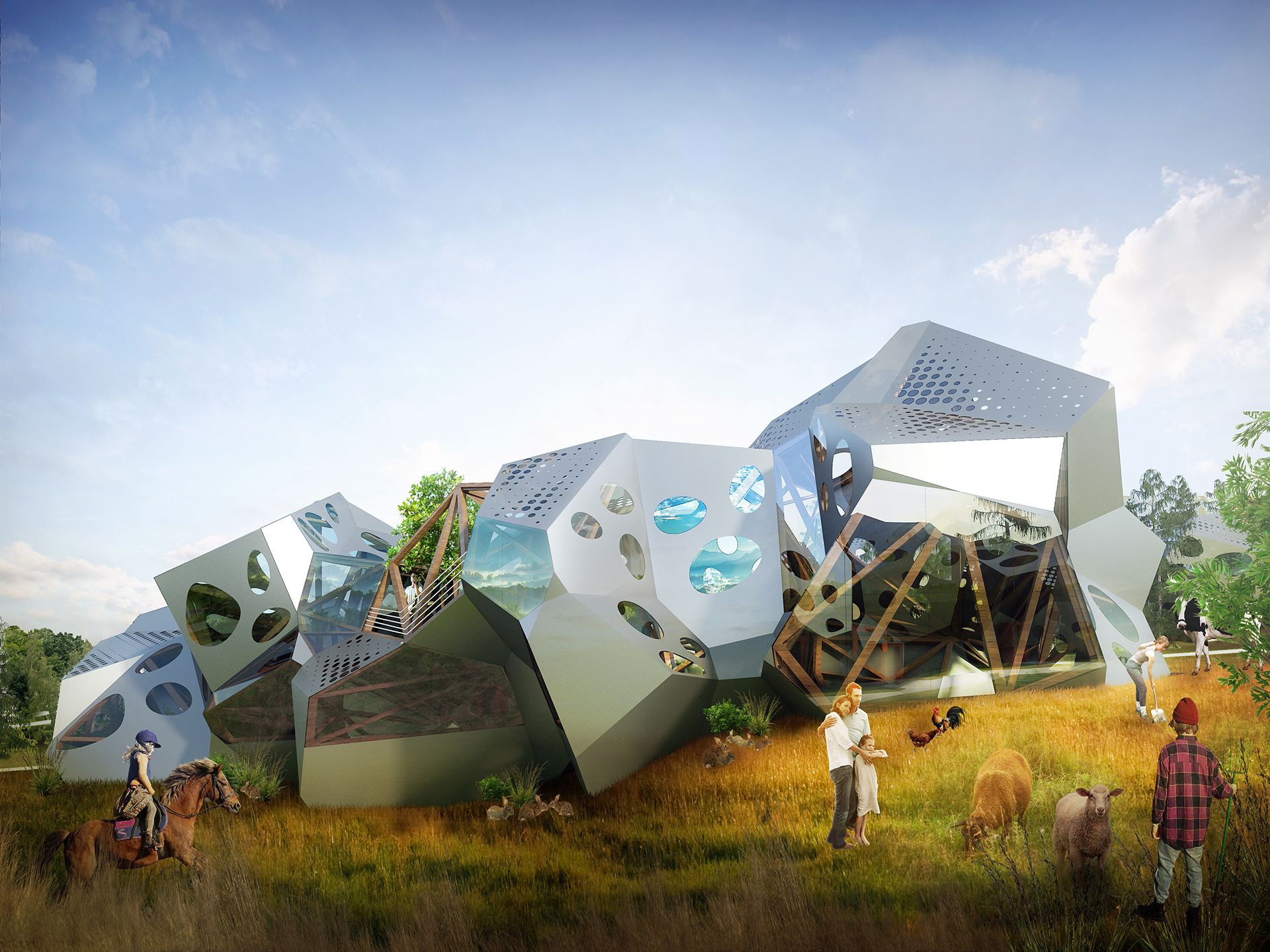 Summing up, my thesis attempts to develop project using the latest design technology and tools while paying respect to context, history and tradition.
Project Info:
Architect: MARCIN JANUS
Site localisation: Chęciny near Kielce Świętokrzyskie District
Site total area: 40 000 m2
Built-up area: 4560 m2
Total usable area: 11760 m2
No. of Units: 100
Units area: from 73 to 222 m2
Construction in numbers:
1539 wooden beams from 0,5 to 8,4 m length
558 steel joints
189 single external surfaces
People involved in design:
Supervisor: prof. dr arch. Jerzy Wojtowicz
Parametric Design Consultant: mgr inz. arch. Jacek Markusiewicz
Structural Consultant dr inż. Wiesław Słowik
History Consultant: mgr inż. arch. Paulina Bogdał-Śmierzyńska
Źródło: www.arch2o.com